Weather on "the Farm"
Welcome to my Weather Station info in Fairfield, KY.
The weather station in use is the Davis Vantage VUE, and these pages are updated every 5 minutes. The meteorological day used at this station ends at midnight.
Conditions as of local time 00:40 on 25 November 2020
Latitude N 37° 56' 02" Longitude W 85° 23' 17" Elevation 716 ft
Current Cloudbase is 3158 ft. Forecast: Unsettled, rain later; Increasing clouds and warmer. Precipitation possible within 12 to 24 hours. Windy.
Dawn:
07:05
Sunrise:
07:34
Moonrise:
15:17
Waxing Gibbous

Dusk:
17:53
Sunset:
17:24
Moonset:
02:57
Daylight:
10:48
Day Length:
09:50
Gauges
NOAA Reports
Temperature
Now: 52.1°F
High:

52.1

°F at 00:37
Low:

51.4

°F at 00:00
Precip:
Today: 0.00 in
Yesterday: 0.00 in
Last Rainfall: 2020-11-22 14:44
Wind:
Current gust: 10.0 mph
Current avg: 2.0 mph
Bearing: 210 SSW
Current Beaaufort: F1: Light air
TESTING:


Year High Temp:

83.9

Year Low Temp:
22.9


Alltime High: 83.9

Alltime Low: 22.9


Heat Index
Now: 52.1°F
High: 52.1°F at 00:37
Wind Chill
Now: 52.1°F
Low: 51.4°F at 00:00
Pressure:
Current: 30.020 Falling slowly

Humidity:
Current: 59%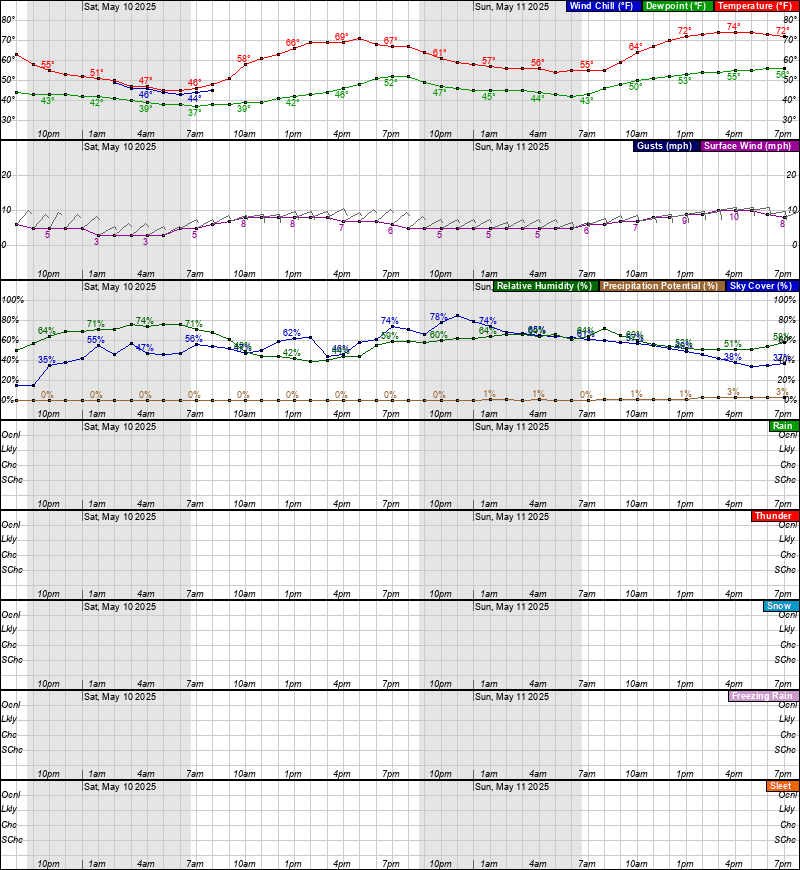 Fairfield, KY



Louisville, KY Weather -- National Weather Service



Fairfield Farm
Meteotemplate


View from front window





Cleveland, OH
Cleveland, OH Weather -- National Weather Service



Cleveland, OH





Macinac Island, MI
Macinac Island, MI Weather -- National Weather Service

Mackinac Island
Horn's Bar


Clearwater/Dunedin, FL
Clearwater, FL -- National Weather Service

Clearwater Beach, FL




This Month's Temperature Outlook

This Month's Precipitation Forecast
Tropical Storms

Gulf of Mexico Water Temperatures (Temperature Map)